Why savvy small business owners are making the most of education opportunities
Running your own business requires an enormous amount of knowledge over vastly different areas. Along with knowing the ins and outs of the product or service you're selling, you need to be on top of the accounting, taxation, legal requirements and HR management. You'll also need the skills and time to invest in growing your business.
Now that you're immersed in the world of business, it's the perfect time to address those knowledge gaps that your previous studies left behind. Whether you take on a short course and gain some micro-credentials to boost your portfolio, or a Diploma course from an RTO – your business will flourish from the fresh ideas and energy that study brings. Are you one of the thousands of business owners and entrepreneurs, like Richard Branson, who found that formal study after high school didn't suit you? Now that you're immersed in the world of business you may find that studying is again calling your name. Studying has gone virtual and is more accessible and enjoyable than in the past.
Studying has never been easier, or more important.
Before Google, studying used to mean hours of sitting in the library, combing through journal articles and textbooks to find obscure quotes you could use to bolster the word count on lengthy essays you would never read or use again. The phrase 'use it or lose it' definitely applies here – 99% of the information you once so tirelessly researched probably hasn't been retained, because you just didn't know what you would need to know and it wasn't relevant at the time.
Enter the world of digital learning. Lectures and tutorials you can access when it suits you. Research at the click of a button. Real-life and relevant assessment tasks that you will actually use in your everyday work. Virtual classrooms where you can chat with other students and make real life connections.
It's not just the way we learn online that has changed. The world of study has opened up. You no longer need to complete a full MBA to get advanced management and leadership courses with trainers who are industry leaders. Contemporary qualifications allow you control over the areas you want to focus on, and you can upskill in complementary areas at the same time, such as Leadership Management and project management, or Project Management and Work Health and Safety.
Investing in your skill development pays off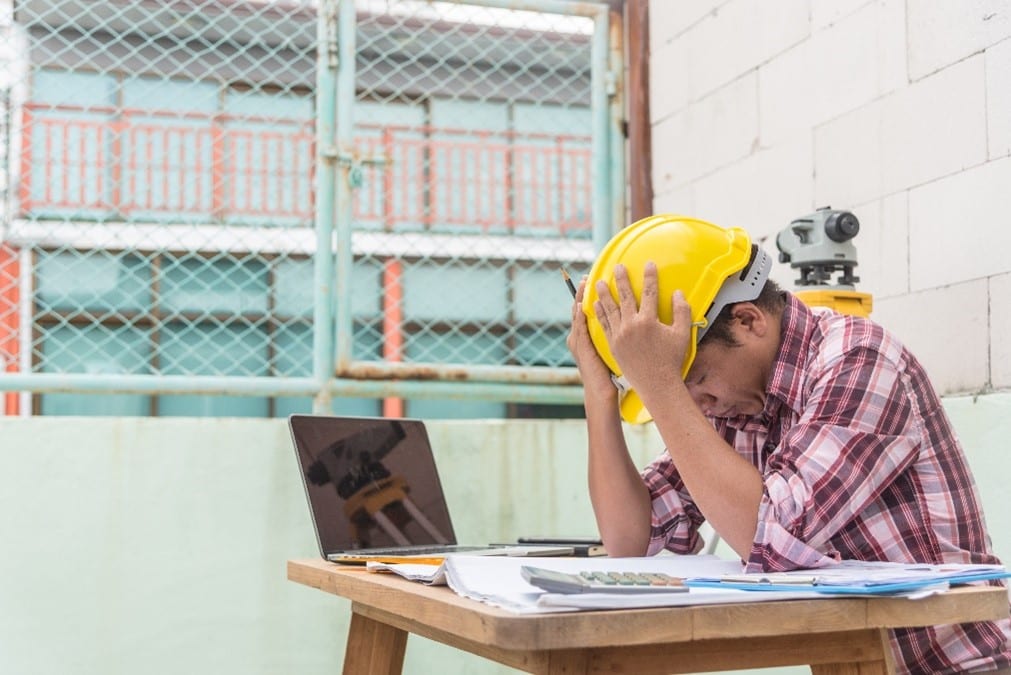 The challenges of running a small business often means wearing many hats – especially in the early days. As a business owner, taking time out from the day to day work can be tough to juggle, but the payoff is worth it. Make time to step away from your usual tasks to learn new skills and new ways of approaching problems. Being challenged to think in a different way about your business creates opportunities for growth and expansion in which you may never have found the time to explore.
The good news is higher learning courses aimed at business owners already in the industry are tailored to be practical, relevant and hands on. – Assessment tasks are more likely to be project based, working on solutions to real life situations you'll encounter in your business.
The priceless return on your investment for studying is:
Practical and up to date business advice
Access to the latest best-practice
Access to industry experts who can guide you as you grow your business.
Grow your leadership skills
As your business grows, it's important to make sure you move from being the person doing the work, to be the person managing the business. Most business owners focus on investing in the right people to support their business as it grows. But they often forget to give themselves the skills and knowledge to successfully delegate and focus on the tasks that drive their business forwards.
Whether you have 1 employee, or hundreds, you'll be looked at to provide the guidance and support your employees need. As the boss, you need to know the up-to-date legislation around leave entitlements, awards, work health and safety and ensuring your documentation and practices are compliant and legal. Sure, you could spend days and weeks tracking down this information for yourself, but how can you be sure you've got it right?
Leadership and management courses gives you the skills and knowledge to:
manage employees
know your rights and responsibilities as an employer
get the support of industry qualified educators who can guide you to developing policies and practices that will ensure you and your employees are protected.
As an added bonus, when you learn to recruit the right people and manage your teams with confidence – the rewards of a cohesive and productive team will have your business booming.
Investments that pay off
Remember when you were at Uni, learning about seemingly irrelevant facts and case studies that were meaningless at the time? Now that you're actually working in the industry, you'll know what questions to ask, and what you need to know to grow. You will gain far greater knowledge from studying now.
Studying is a great way to not only broaden your horizons and learn new skills but expand your network of like-minded business owners. Having a group of people who are going through the same challenges and ups and downs that you can bounce ideas off is invaluable in the sometimes lonely business of small business ownership.
Talk to your accountant before you study – you may even be able to claim your course costs and materials as a tax expense!